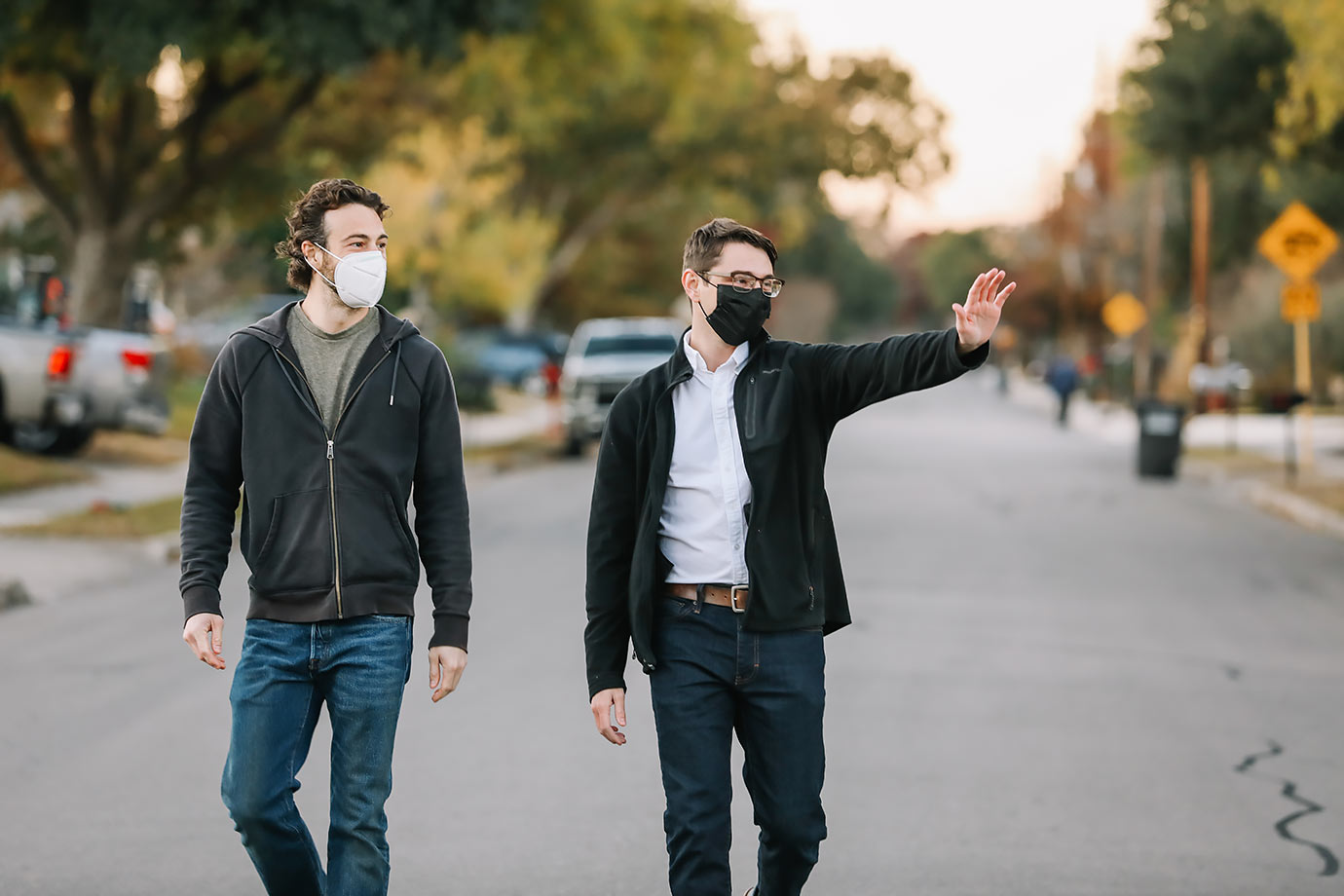 San Antonio is home to passion and possibilities.
By coming together, we have been able to create much more than community.  And despite setbacks and imperfect results, our neighbors continue to act on a promise: keep pushing for a tomorrow that provides for each other, and most importantly, for the next generation. 
Today, our energy is best spent making sure our elected officials are leading in fulfilling that promise. And when they fall short, it is up to us to elect the leaders who will.
I discovered my purpose to serve as the Great Recession of 2008 unfolded before my eyes.
Through my father, I experienced the hardships many veterans face when they enter the workforce after service. My mom, an Army veteran herself, worked at my elementary school in special education. Watching my dad face the transition from an Army officer to a blue collar worker exposed my family to the tough experiences ahead – even after years of service. The struggles we faced inspired my calling to serve.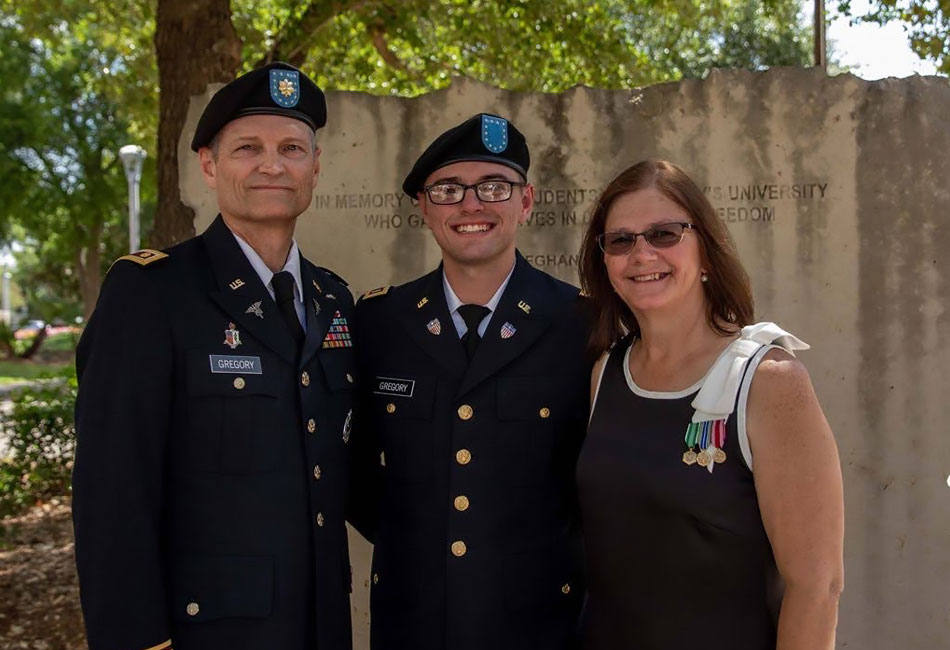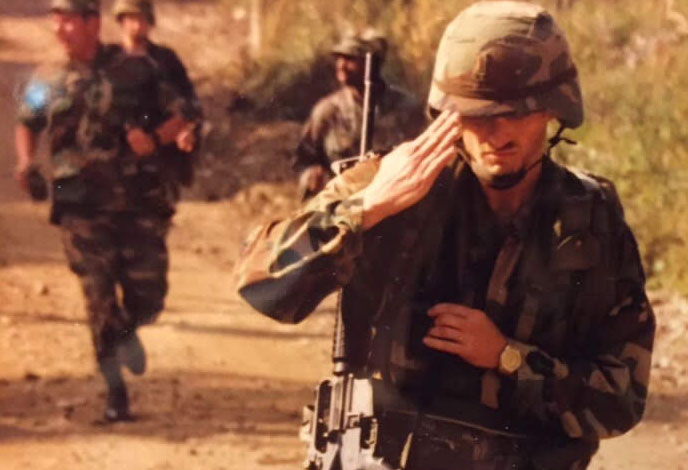 JROTC at MacArthur High School is where I began to practice what it takes to be a leader.
I studied hard and achieved my goal of earning an Army Reserve Officer Training Corps scholarship to St. Mary's University. With a degree in Political Science and a minor in Military Science, I graduated from St. Mary's and commissioned as an Adjutant General Officer in the Army Reserve where I serve as a platoon leader at Ft. Sam Houston.
A Soldier doesn't ask for the names of those they are serving.
We ask where we are needed.
For the past two years, I have focused my efforts campaigning for leaders whose platforms prioritize raising up all people. On the campaign trail, I heard the concerns of thousands of everyday Texans who want a new generation of elected officials. Leaders who are willing to serve them and not special interests or politically partisan agendas. 
I am running for City Council because we need a representative who lives with the issues we face.  A leader who will serve proactively, with humility, with a fresh perspective, and with the will to empower neighbors and business leaders in our community.
San Antonio has always been resilient, but we have also been compassionate.  The urgent job, housing, and health crises of 2020 paired with the lackluster response by the current representative of District 10 have incited me to take direct action. I am reminded of my family's struggle during the previous recession and what is ahead for so many amidst the pandemic. I am reminded of the co-workers who waited tables to take care of their families. And it is with frustration and pain that I think about so many of them facing unemployment, eviction, and foreclosure. 
There is much more we can be doing to lift our residents out of dire straits: provide direct relief to micro and small businesses, provide rent and property tax relief to our residents facing hardship, attract new and thriving businesses into the district, and ensure the distribution of COVID-19 vaccines is completed efficiently and equitably.
Homelessness is not a crime.  It is impossible to arrest away the core issues that cause individuals to become homeless, and that has never been as clear to so many as it is now during the COVID-19 pandemic. The residents of District 10 have seen the homeless population within the district grow significantly, and we must target the source of the problem – not the people.  As your councilmember, we will take a Housing First approach that both keeps people in their home long term through property tax relief and rent relief, and provides resources to currently homeless residents. This will be done through expanding partnerships with community organizations to maximize public funding over city funding, advocating for increased federal investment toward affordable housing, and increasing the efficiency of our spending by fighting for temporary shelters for districts with the highest rates of homelessness.  San Antonio currently invests in response over prevention by a rate of 10 to 1; we must do better with directing our funds and resources toward long-term solutions.  And by focusing on outcomes, we can accomplish just that without increasing taxes or forgoing city services.
We are Military City USA at heart, not only by name.  To many in San Antonio, that name holds much more than symbolic meaning.  More than honoring our military and veterans, it stands for the love of service that our residents share; love of service that should be valued and recognized. Our veterans have given time, sweat, and blood to this country, and our local government is equipped to provide them the support they need after their time in service. There is more we can do to create professional and educational opportunities for our veterans.  Healthcare should not be a struggle for those who sacrificed their mind and bodies for our safety, yet 22 veterans commit suicide everyday in the US.  City Hall can take the approach of creating local opportunities for veterans, and in turn create safe spaces for them to thrive. Alongside veterans, the City can and should partner with local businesses and organizations to create new opportunities for currently serving enlisted members as well. As your councilmember, I will bring pride and honor for our military service members to the dais and ensure they are never left behind in the conversation.
Sign up to get involved! Join me as I create a new vision for District 10.